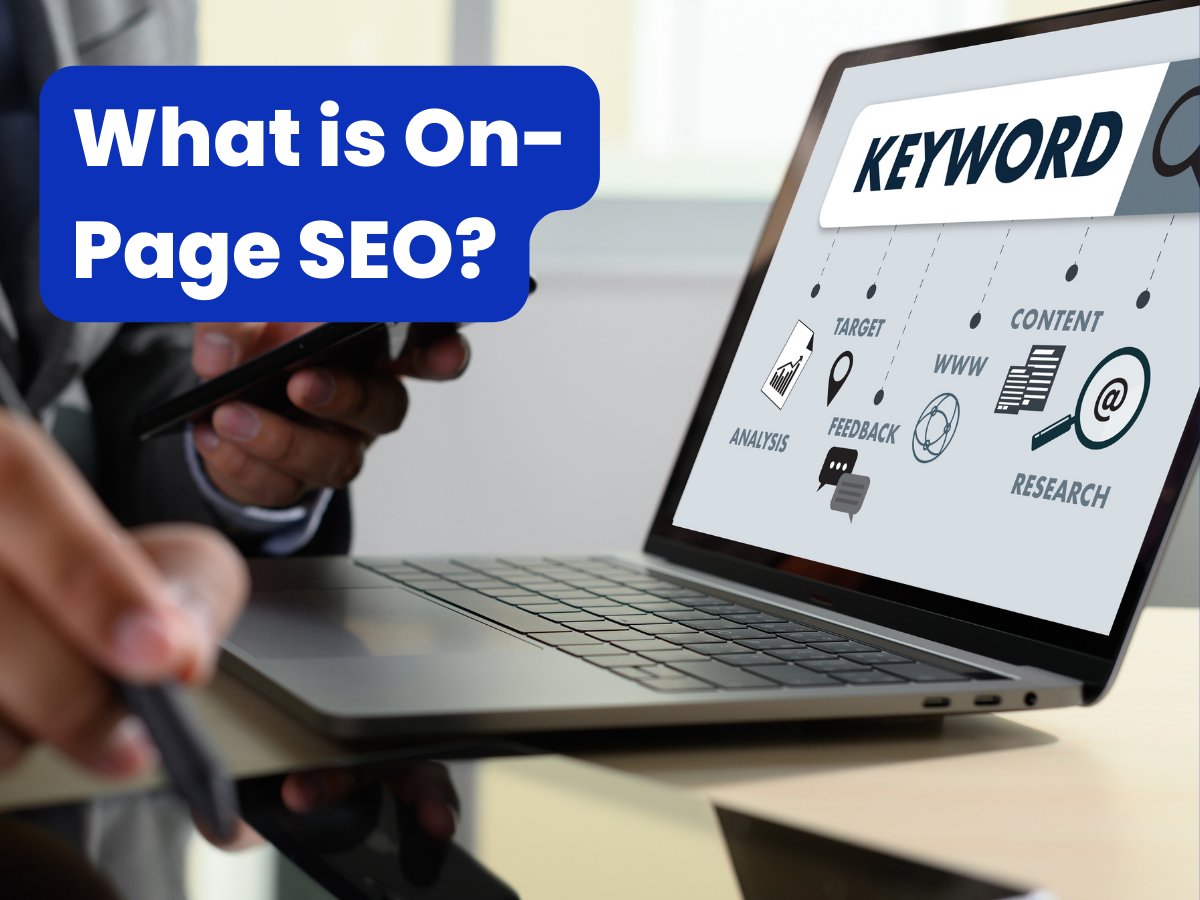 September 13, 2022

admin

0
On-page SEO is one of the most important aspects of search engine optimization. It refers to all the techniques used to optimize a website to rank higher in search engine results pages (SERPs). On-page SEO includes optimizing the title, meta tags, header tags, images, and other HTML elements on a web page.
It is important to note that on-page SEO is just one part of a larger SEO strategy. Off-page SEO, which refers to all the techniques used to promote a website on other websites, is also essential for ranking higher in SERPs. A comprehensive SEO strategy should include both on-page and off-page optimization techniques.
Here are some tips for optimizing your website for better search engine visibility:
Internal linking
Internal linking is an essential part of on-page SEO. It helps Google find content on a website and ranks it according to its link popularity. The higher the number of internal links a post or page has, the more critical it is to Google. Additionally, internal links help direct site visitors to important pages. A simple internal linking tool can help you create links that lead to relevant posts and pages on your site.
Internal linking is also an excellent way to organize your site, as it gives search engines a way to categorize your content. Taxonomies help organize your website content, and internal links to these taxonomies are crucial to helping Google understand how your site is structured. These links can be placed in your sidebar or footer to ensure users can navigate the relevant topics.
Keyword density
It's essential to understand the relationship between on-page SEO and keyword density. While keyword density is vital to ranking well in search results, it should not be the sole focus of your website. Using the right mix of keywords and content is the key to success. There are many ways to optimize your content.
First, keyword density is not the same as keyword frequency. Keyword density is the percentage of your keyword usage on a page. While this number helps understand how a particular keyword is ranking, it isn't a definitive way to rank. The main issue with keyword density is that it isn't an accurate indicator of the content of a page. Instead, search engines consider the content surrounding a particular keyword phrase and use that to determine a page's rank.
When it comes to integrating your keyword on your page, it is best to focus on the user experience. It's essential to provide information that is relevant to your target audience. This way, Google will be able to understand the context of your page.
Page Content
On-page SEO is all about the content on a web page. This means ensuring your page content is keyword-rich and addresses the questions and queries of your target audience. When done correctly, on-page SEO makes it easy for search engines to analyze and match your page content with relevant search queries. The results of on-page SEO can be tremendous – from higher search engine rankings to increased traffic.
While content is king in SEO, not all content is created equal. Google weights websites based on their authority, expertise, and trustworthiness. This weighting system is detailed in the Google Search Quality Guidelines. Google has not confirmed whether on-page signals play a part in this process, but it is widely believed that they play an essential role.
Relevance
On-page SEO is the process of boosting search engine rankings of a website by using various techniques. These techniques improve a website's content and help search engines understand and recognize its relevance. However, on-page SEO is not an end in itself. It requires constant review and auditing.
One of the most important elements of on-page SEO is the page title. The title must be compelling and catchy to attract more clicks from search engines. Also, it should include key phrases. However, avoid overusing keywords, which will negatively affect search engine rankings. Also, remember that the title should be no longer than 65 characters.
Another technique is on-site SEO. It focuses on optimizing multiple aspects of a webpage, including the HTML tags, content, images, and titles. By optimizing these aspects, search engines will attribute higher rankings to the website and increase traffic.
Technology
On-page SEO is an essential part of SEO. When done correctly, it can deliver significant returns to your content. Effective on-page SEO is built around high-quality, informative content. This content must be unique, solve a problem others have not solved yet and be better than similar resources. According to Rand Fishkin, founder of Moz, your content should be at least ten times better than what the competition offers.
On-page SEO is based on several factors, including the content's design, navigation, and relevance. This makes the content more digestible for both readers and search engines. The better these factors are, the more likely your content will rank in organic search results.